The Indiana Driver Safety Program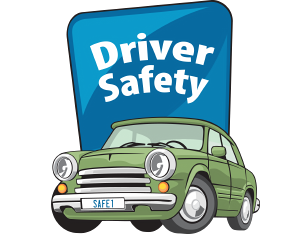 ComedyOnlineCourse.com is a Driver Safety Program (DSP) defensive driving course that has been approved by the Indiana Bureau of Motor Vehicles (BMV) for use statewide, and meets or exceeds the curriculum standards established by the State of Indiana. It's truly a traffic safety education course befitting The Crossroads of America!

The successful completion of a BMV-approved DSP course will apply a four-point credit to the student's Indiana Official Driver Record. The credit may only be applied once every three years; if an additional course is completed, the time period of the credit will be extended for three years from the new course completion date.

Persons convicted of two or more traffic offenses within a 12-month period may be required to complete a BMV-approved DSP course. Individuals under 21 years of age are required to complete a DSP if they are convicted of two or more traffic offenses, involved in two or more collisions, or a combination of these. Affected motorists will be notified of this requirement by the BMV by mail, and must complete the course within 90 days to avoid having their driving privileges suspended.

Courts may also require DSP course completion as an alternative to a suspension of driving privileges.

The successful completion of a DSP course may also provide for a reduction in the base rate of a driver's automobile insurance premiums. (Confirm with your agent whether your insurance provider offers this benefit and the details!)
A Comedy Defensive Driving Course?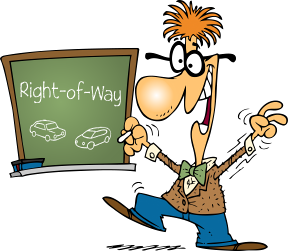 Our comedy safe-driving course isn't just helpful, it's funny! Educational experts will fuss a lot about using humor to "hold attention" and "facilitate information retention." But let's face it, you're really on our site because you want to have a GREAT time while you fulfill the Driver Safety Program requirements. We'll keep you entertained, and the time will fly by as our hilarious course has you laughing while you learn. We know that you could take any old traffic safety education course—but you want the one that you can "cruise" through, not one that "drives" you crazy!
Fun, Fast, and Easy
We promise you'll love the ease and simplicity of our Driver Safety Program courses. The easy-to-absorb information is entertaining, informative, and loaded with colorful graphics, video clips, and cartoons. And we fill the course with hilarious traffic jokes to make the experience more enjoyable.
ComedyOnlineCourse.com offers the shortest course allowed by Indiana law. DSP courses required to be a minimum of four hours in duration. By taking the course online, however, you're free to take as long as you need. The computer tracks your completed chapters as you proceed through the course. If you sign out and then sign back in, you'll be taken to our "Student Center" page. There you'll be able to continue with the course right where you left off, and you'll have access to completed chapters for review.
To successfully complete the course, simply:
Familiarize yourself with the easy-to-learn safe-driving tips and techniques.
Complete the Chapter Review Exercises.
Quick, five-question quizzes follow each of the short chapters of the learning material. By regulation, you must correctly answer at least four of them (80%) to proceed to the next chapter.
Pass the Final Exam.
The course concludes with a short, ten-question cumulative final exam. By regulation, you must correctly answer at least eight of them (80%) to pass.
It's as easy as 1-2-3—so, sit back and relax. We'll have you back on the road in no time!
Convenient Completion Reporting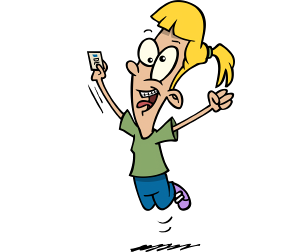 After you successfully complete the course, we'll electronically report your graduation directly to the Indiana Bureau of Motor Vehicles (BMV).

Note: Once the completion is reported, students should allow 7 – 10 business days for the BMV to process the results. (Remember also that if you are completing a video-based course and returning your student materials to us by mail, you will need to allow for delivery and processing times as well.)

A copy of your official Certificate of Course Completion will be accessible via a link that's emailed to you upon your graduation. Simply click the link in the email, enter the username and password to your student account on that linked page, and your Certificate will be presented via a Web page from which you can download and/or print your document.

You may also elect to order a paper copy of your Certificate for a nominal fee, and we offer expedited shipping options for you last-minute students!
Reasonable Pricing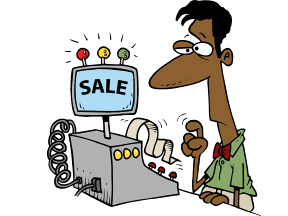 Best of all, ComedyOnlineCourse.com gets you a BMV-approved Driver Safety Program course, for the affordable low price of just $

29.95

!

The cost of tuition includes immediate admission to our Internet-based Driver Improvement Program. You'll also get:
mobile-ready online instruction with 24/7 availability—study whenever and wherever you like
electronical completion reporting directly to the Indiana Bureau of Motor Vehicles
unlimited chances to pass the final exam
friendly, helpful customer support
great defensive driving tips that will keep you and your loved ones safe long after you've completed the course
The Indiana Driver Safety Program course from ComedyOnlineCourse.com has everything you need to get back on the road to safety!
Authorized for Use Statewide
This course is an Indiana Bureau of Motor Vehicles (BMV)-Approved Driver Safety Program (DSP) educational presentation. It can be used to remove the points associated with a citation issued for a moving violation in the following counties:
Adams
Allen
Bartholomew
Benton
Blackford
Boone
Brown
Carroll
Cass
Clark
Clay
Clinton
Crawford
Daviess
Dearborn
Decatur
DeKalb
Delaware
Dubois
Elkhart
Fayette
Floyd
Fountain
Franklin
Fulton
Gibson
Grant
Greene
Hamilton
Hancock
Harrison
Hendricks
Henry
Howard
Huntington
Jackson
Jasper
Jay
Jefferson
Jennings
Knox
Kosciusko
LaGrange
Lake
LaPorte
Lawrence
Madison
Marion
Marshall
Martin
Miami
Monroe
Montgomery
Morgan
Newton
Noble
Ohio
Orange
Owen
Parke
Perry
Pike
Porter
Posey
Pulaski
Putnam
Randolph
Ripley
Rush
St. Joseph
Scott
Shelby
Spencer
Starke
Steuben
Sullivan
Switzerland
Tippecanoe
Tipton
Union
Vanderburgh
Vermillion
Vigo
Wabash
Warren
Warrick
Washington
Wayne
Wells
White
Whitley